Pregnancy can be full of surprises.
"Your energy, taste, tolerance, appetite, and mood will fluctuate from week to week — and even day to day," says Ilana Muhlstein, MS, RDN, mother of three and creator of 2B Mindset and the all-new 2B Pregnant.
But there's one thing you can always count on: nutrition is more important than ever when you're pregnant.
That's why 2B Pregnant is designed to give you the tips and tools to make feeding yourself and your growing baby easier every trimester.
The importance of pregnancy nutrition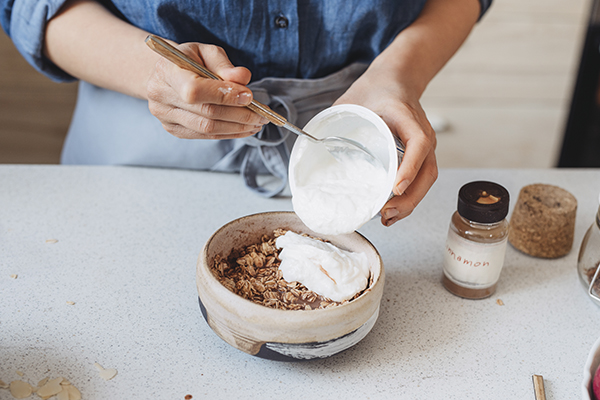 Proper nutrition during pregnancy can help you get the nutrients you need to support your baby's growth and development.
And focusing on developing healthy eating habits when you're pregnant can help make it easier nutritionally once your baby has arrived, Ilana notes.
Of course, we know that pregnancy cravings — coupled with the old adage that you "eat for two" — can make healthy eating even more challenging than usual.
So it's important to rethink your mindset when it comes to pregnancy nutrition.
"You don't have to eat for two — you have to eat what's best for you," Ilana says.
And on those days when healthy eating is extra challenging, stay focused on your overall goal of keeping yourself and your baby healthy.
"What motivates me to eat healthy, exercise and stay calm through the unknown is thinking about my future self and baby — and how the choices I make today will affect me as I approach my due date and beyond," says Ilana.
Ideal food to eat during pregnancy
Choosing the right foods during your pregnancy can seem like a daunting task.
"You've probably been given a lot of information about what to eat and what not to eat, which can be overwhelming," Ilana says.
Rather than emphasizing what you can't eat, she suggests focusing on "Superstar Foods" that can fill you up to help nourish your body with the key nutrients you need during this important time.
In particular, there are a few nutrients that you need more of during pregnancy to support your health and your baby's development, including iron, choline, folic acid, and more.
In 2B Pregnant, Ilana explains which nutrients you need, what role they play in pregnancy nutrition and how to make sure you get enough.
Here are three of her favorite "Superstar Foods" for Moms 2B:
1. Beans
Carbohydrates provide much-needed energy, while the combination of protein and fiber can help you feel full for longer. Beans can also help you get more folate and iron in your diet.
2. berries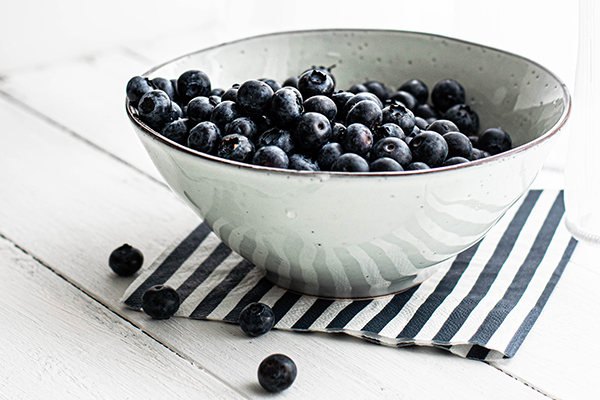 Berries provide vitamin C and fiber. Stock up on fresh berries — or frozen berries with no added sugar — for a healthy way to satisfy your sweet tooth.
3. Greek yoghurt
Greek yogurt provides calcium and iodine and is high in protein, which is "essential for our growth and the growth and development of our babies," Ilana says.
One sweet and satisfying way Ilana enjoys Greek yogurt when pregnant is with her Wonder Whip recipes.
She adds a little stevia and cake batter extract to plain Greek yogurt for a healthy snack that tastes like birthday cake frosting.
Get Ilana's full list of "Superstar Foods" and key nutrients for moms-to-be when 2B Pregnant launches in January 2022.
Foods to Avoid During Pregnancy
While you can enjoy a wide variety of foods in moderation during pregnancy, there are certain foods that you should avoid during this time, including:
Alcohol (ask your doctor about drinks such as kombucha that may contain trace amounts of alcohol)
Raw or undercooked animal products such as steak tartare and sushi
Mercury-rich foods like swordfish
Unpasteurized cheeses and dairy products
Unwashed products
If you have any questions about whether a particular food or drink is safe to consume during pregnancy, talk to your doctor.
Building healthy eating habits for the long term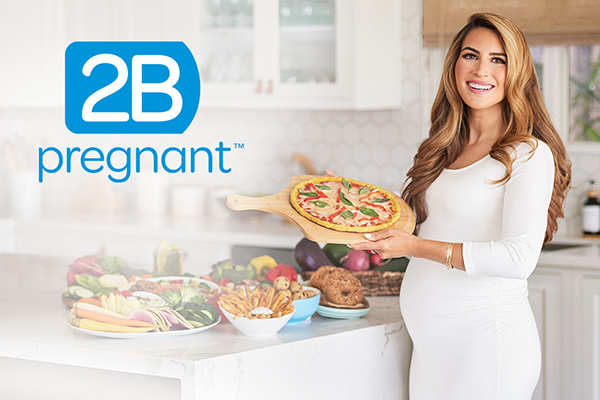 Following the 80/20 rule — eating healthy 80 percent of the time and consciously enjoying the other 20 percent of the time — can be a helpful way to create a healthy relationship with food.
But Ilana cautions that "for 80/20 it's really easy to slide into 50/50 or 20/80 quickly," especially when dealing with pregnancy cravings.
2B Pregnant offers tips and strategies that will help you manage that craving and find the right balance in your diet so you can thrive during and after pregnancy.
"As a busy, stressed, and hectic mom, I know these are strategies that will only make your life more streamlined, efficient, and give you more energy to tackle it all," Ilana says.
Ready to take control of your pregnancy food?
Check out 2B Pregnant and join BODi (Beachbody On Demand Interactive) to connect with other 2B moms in our exclusive community for support and motivation!
Kind Reminder: We want you to be safe, so remember to get your doctor's approval before you start taking any supplements or make any changes to your nutritional plan (including this program) to make sure they're appropriate for you and your specific needs.